Vison & Values
Waihi East School provides a stimulating healthy environment where children acquire the skills and attributes to become successful citizens who contribute positively to our society.
Our Vision and Values and Mission Statement is currently under review.
Mission Statement
Waihi East School is a learning community where everyone:
Is healthy, happy, safe, valued and has fun
Is creative, caring, and are critical thinkers
Strives for individual excellence and enjoys their own successes
Experiences meaningful learning contexts through reciprocal community partnerships
Benefits from consistent emphasis on literacy and numeracy
Embraces Hauora and environmental sustainability
The Board of Trustees, Principal and staff of Waihi East School work as a team to ensure the implementation of this vision.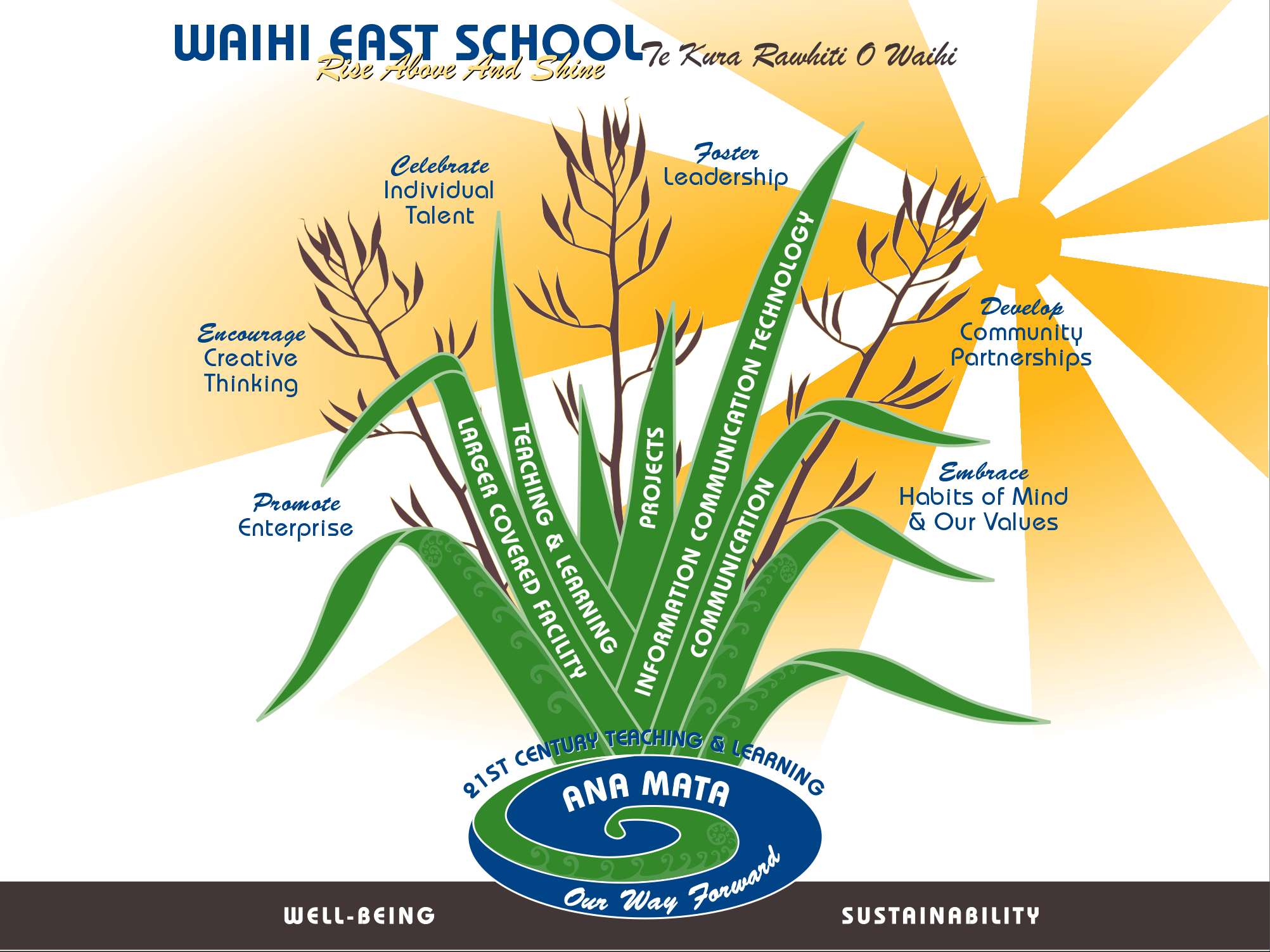 East School Values
Honesty & Trustworthiness
Tolerance & Caring
Respect for self, others & property
Courtesy & Manners
Responsibility & Fairplay
Independence & Initiative
Annual Plan & Review Cycle
Will be available soon.
Waihi East School Charter
Will be available soon.